The climate screen allows you to quickly boost or cut the heating, see the current temperature or manually adjust the set point of another integration, such as Fibaro or Tado.
Compatible plugin required.
Coming Soon: Built-in Thermostat
With temperature sensing built in, Rithum Switch is also a thermostat and comes with our new Climate Scheduling screen.
Thermostat features will release as early access to begin with and require a relay via a third party integration to switch heating on/off.
When the screen is in standby, a short hold toggles the lights or a double tap gets your music playing. Rithum Switch's standby gestures mean you can get up and running as quickly as possible. Just setup which room you want to toggle with the hold gesture. The double tap gesture will play/pause the last selected audio zone.
Example System Topology with Hue & Sonos
Rithum Switch communicates via your internal Wi-Fi network to other devices. Sonos players could be wired or wireless. One or more Hue Bridges are hardwired to the network. Any devices that can be paired with the Philips Hue Bridge can be controlled from Rithum. This is not restricted to just Hue branded bulbs. The topology below shows an example Hue & Sonos system, however the principle is the same for other supported integrations.
Replaces Existing Switch
Rithum Switch replaces a single UK or EU light switch. From each switch, you could control the room it's in, another room, or the whole house, depending on how you have set it up.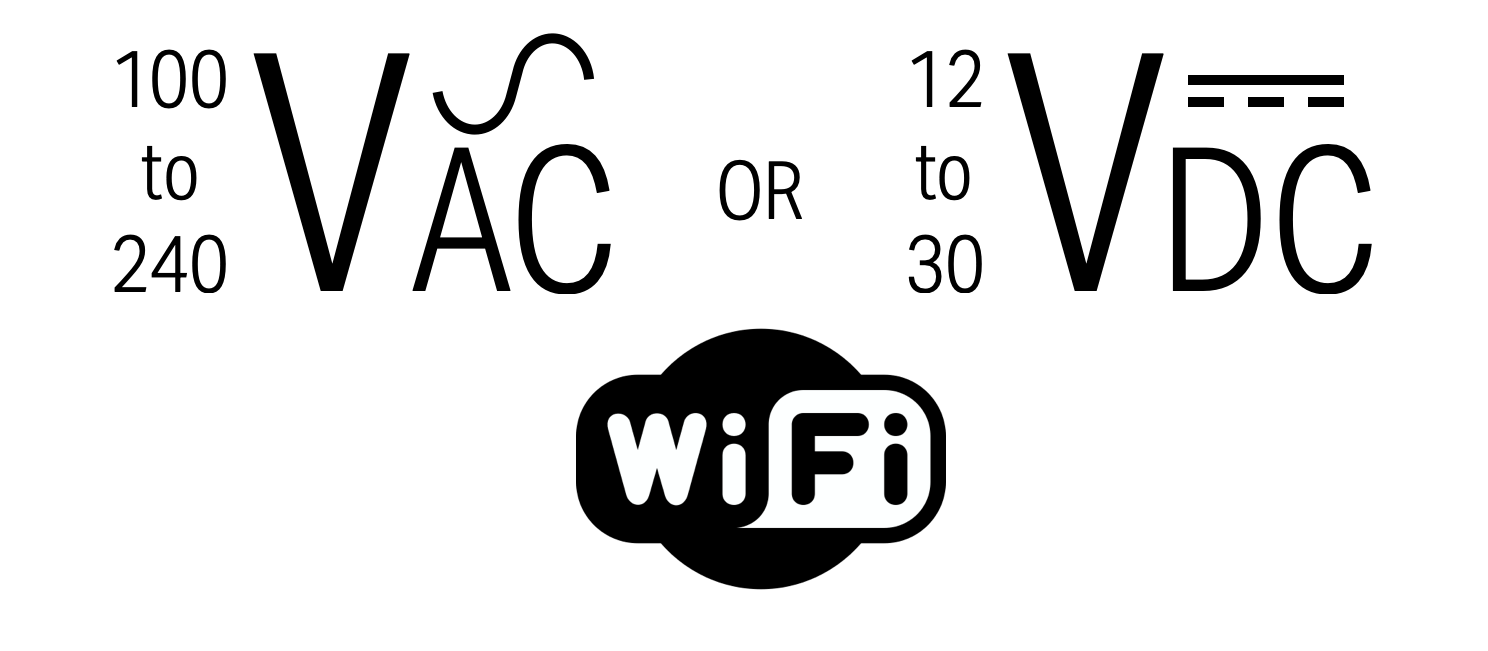 Just Needs Power & WiFi
Rithum Switch just needs a live and neutral to power it (see below on how to get a neutral), or 12-30V DC. Then it communicates with other devices via Wi-Fi
Needing a neutral wire isn't as bad as it sounds. It doesn't require rewiring and usually just a small wiring tweak is all you need.
Rithum Switch just needs power and this doesn't need to be on or near the same power of the lights, it could be completely separate.
There are a few options depending on your scenario: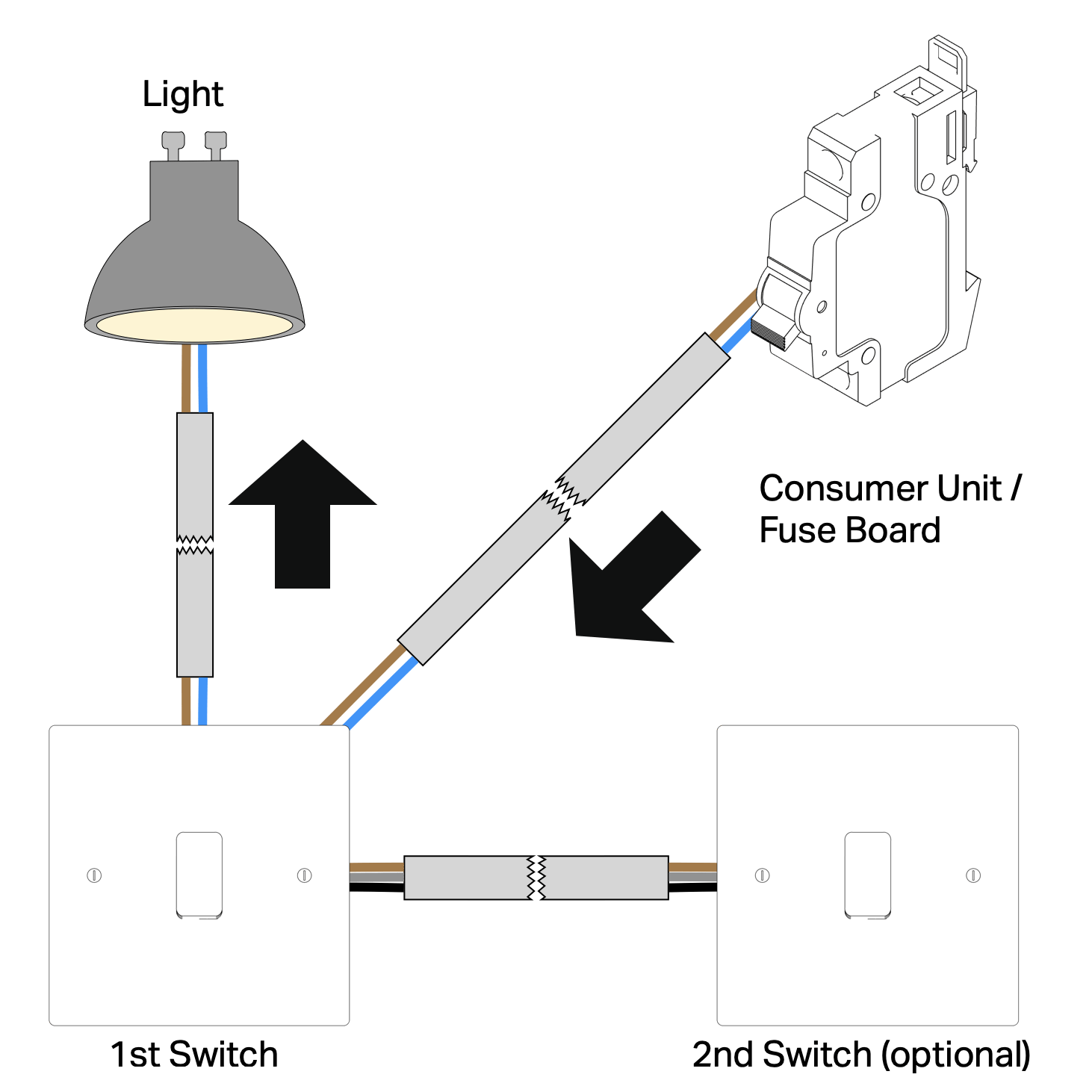 A. You already have a neutral
You might already have a neutral at the switch. This is most common in mainland Europe and means you can swap over your existing switch for Rithum Switch with minimal effort.
B. Use a local power socket
You don't have a neutral at the switch but your desired SmartSwitch Lite location might back onto a cupboard with a power socket or even have a socket below it on a plasterboard wall. The easiest option might be to run a short cable to the socket within the wall and plug it into the socket.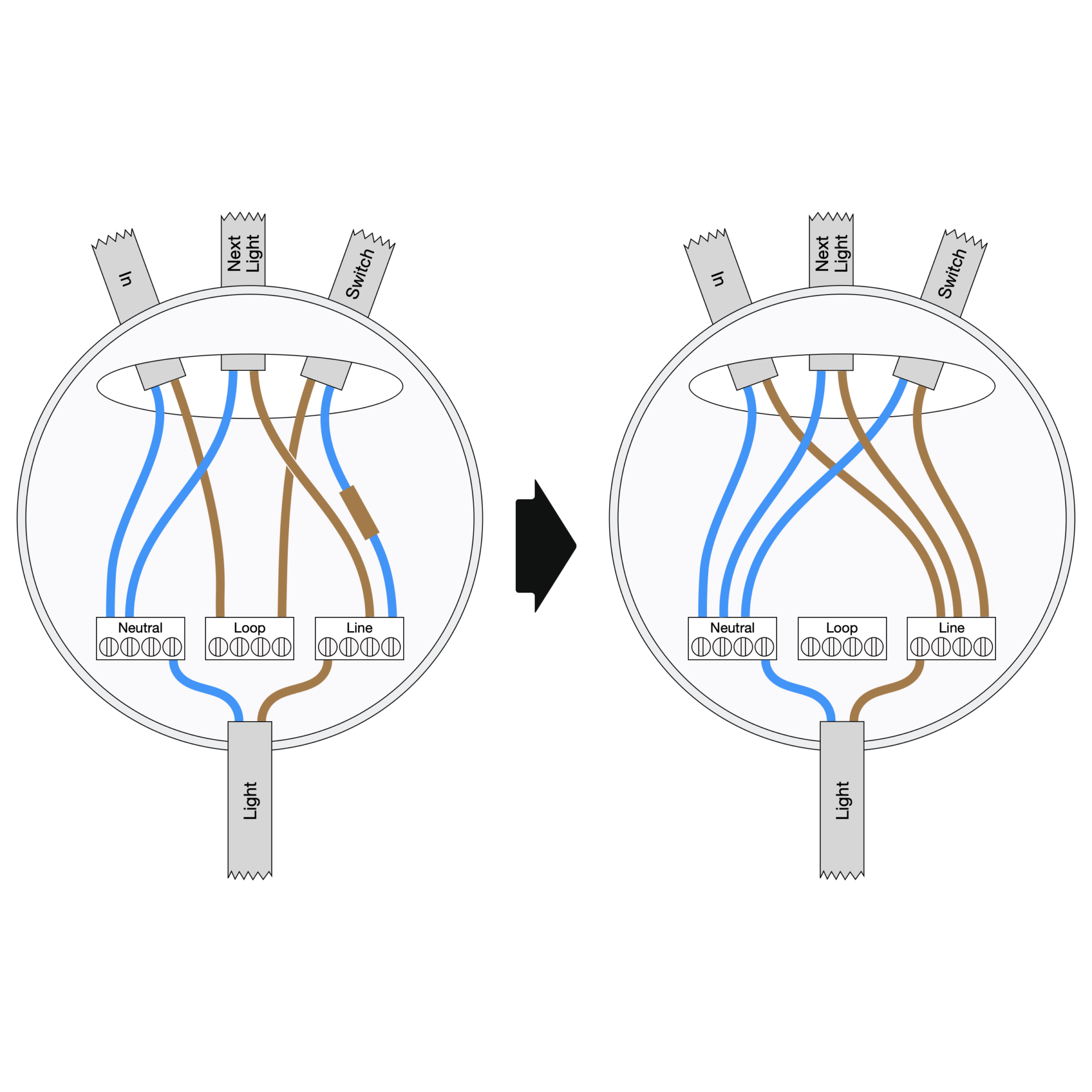 C. Neutral wiring tweak
Even if you don't have a neutral or a nearby socket, it doesn't necessarily mean re-wiring. Simply by locating which light your switch wires to first and swapping a couple of wires at that location, you can get a neutral to your switch.
Versatile Back Box Compatibility
Rithum Switch works with both UK square (71mm) and EU round (68mm) back boxes.
We've made the configuration of Rithum Switch as easy as possible. No additional app, no web browser, all on-screen. This demo shows how software version 1.4.1 is configured.
"It works exactly as advertised, and works perfectly. Thumbs up from the rest of the family too for being simple to use."
Shaun O.
"Fantastic product. Works seamlessly with my Philips Hue and Sonos setup. Minor problems fixed within hours of reporting Was sceptical given problems buying in at such an early stage with other similar products but cannot fault Rithum. Would highly recommend"
Chris A.
"Pre ordered the switch. It was sent out promptly when it came into stock. Looks great, simple to install and use. Perfect for my smart home"
Richard D.