Description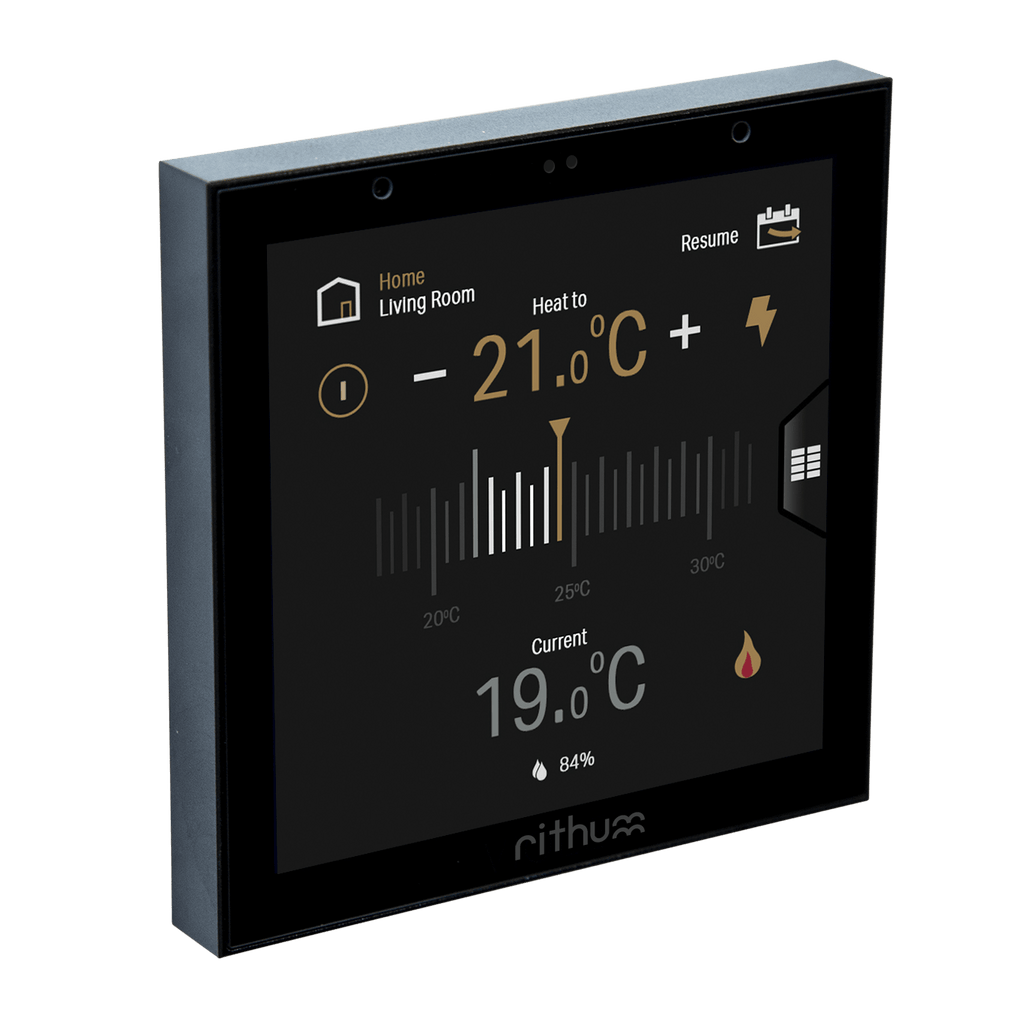 The all-in-one smart home system
Using the built-in temperature sensor, Rithum Switch can operate as a thermostat. Via the Rithum Stat Scheduling screen, users can set a seven day schedule to turn a heating zone on and off with up to eight time points in each day.
Each Rithum Stat triggers a relay via the Philips Hue integration to control the heating zone. Such a Zigbee relay can be wired into a heating zone such as a combi-boiler to turn the heating on and off according to the schedule, or on demand via the Climate screen.
This functionality will be expanded to other integrations in due course.
| | |
| --- | --- |
| Input rating: | 100 - 240V~AC 50/60Hz / 12-30VDC |
| Wiring: | Parallel (neutral required) |
| Input current max: | 260mA |
| Power consumption standby: | 0.7W |
| Wi-Fi: | 2.4GHz 802.11bgn (Wi-Fi 4) |
| Environment: | For indoor use only |
| Back box: | Single gang EU 68mm Round or UK 71mm Square |
| Back box depth: | 35mm (25mm in some scenarios) |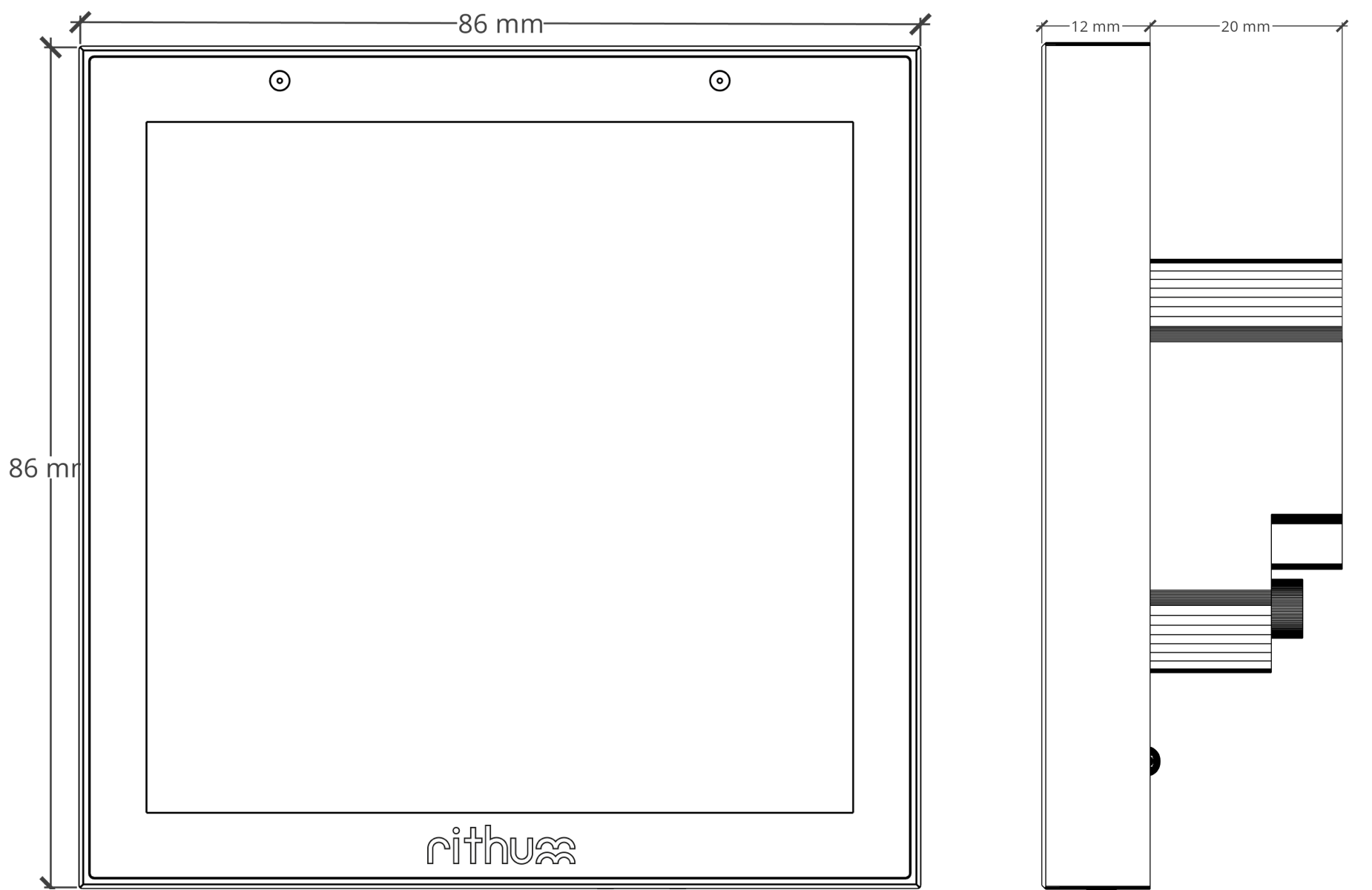 Generic smart switch topology
Rithum Switch communicates with other systems via your local network, either locally or via the cloud, depending on the integration. It is recommended that a robust network and Wi-Fi system is used to ensure stability. For integration specific topologies see the relevant plugin.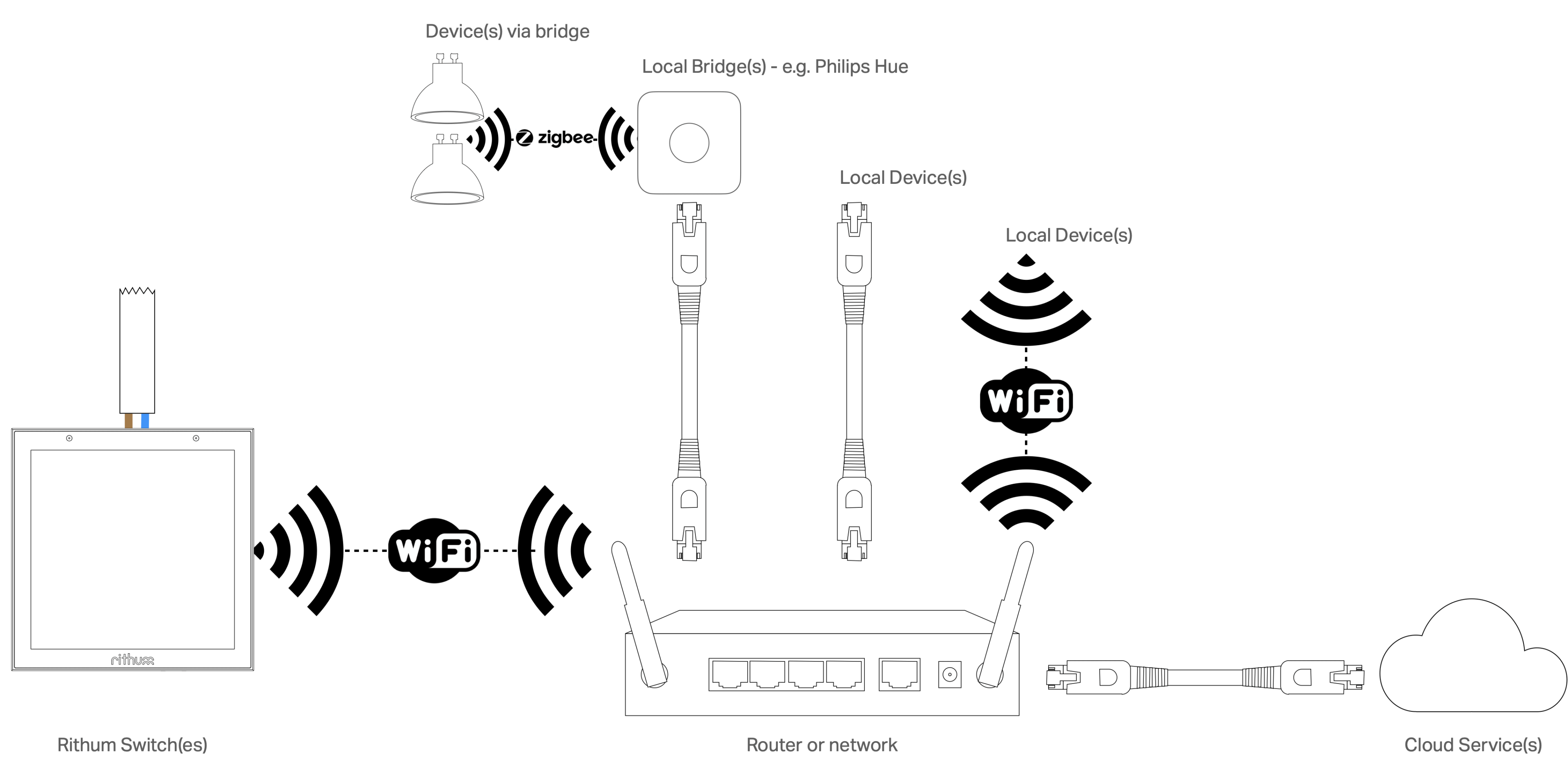 "Not sure how I managed without this switch. Easy install and even easier user interface. It really makes everything with my hue bulbs and music so much quicker and simpler to use (rather than having to get my phone out every time). A must have if you own a good amount of hue bulbs and sonos speakers."
Luke G.
"Smart and simple to use! Had my SmartSwitch Lite for a good few weeks now and loving it. Straight forward to setup and use, no need for complicated wiring or interfacing. Great display showing music and lighting that allows the family easy access to control without the need of a phone or tablet. A smart and simple solution for anyone with Sonos and Philips Hue lighting."
Kyle P.
"Great product, very easy setup, solves a lot of issues with controlling Sonos and lights from my phone. It just makes control faster and easier."
Rich T.