In this post, we delve into practical examples of smart home devices with Rithum Switch integration. Learn about requirements, topology, and wiring for seamless automation.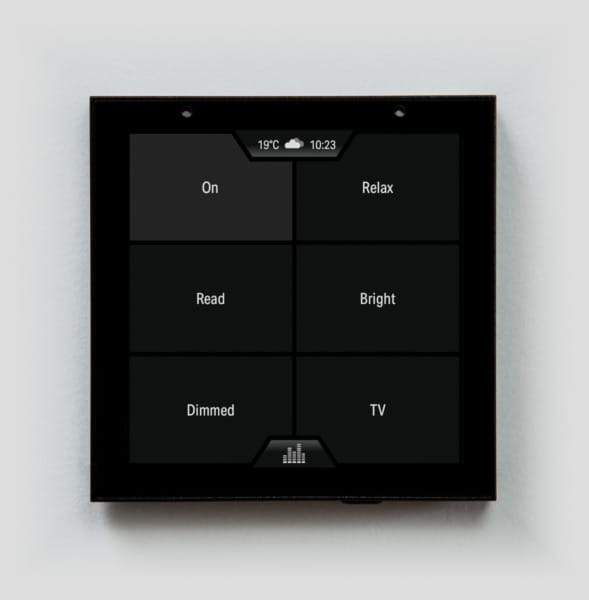 The Rithum Switch smart home touch panel is a touch screen smart switch for your Philips Hue smart lighting system and Sonos audio. The panel uses your existing wiring, although there is one minor alteration that needs to be made which, if you feel comfortable, you can do yourself or an electrician can do it for you. Please let us know and we can put you in touch with an installer if required.
Disclaimer: Electrics can be dangerous. Only work with them if you are sure you know what you are doing. If in doubt, ask an electrician. Violet Ultra Ltd. accepts no responsibility for any loss or damage resulting from any of our posts.
As a touch screen light switch, the Rithum Switch directly replaces a single gang UK light switch, making it really versatile for all properties. There is a small wiring alteration to make in order to permanently energise the Hue bulbs and provide a neutral to the switch, but more on that in a minute.
The Rithum Switch communicates over wifi to the rest of your network. That means it talks via your router or, if you have them, access points to the devices it is communicating with. It is important to note that any poor wifi connection could affect the performance of Rithum Switch, so a decent wifi network is recommended from the start.
Philips Hue bulbs work differently to non-smart bulbs in that they can remain constantly powered, yet appear off. In fact, we want them to remain constantly powered so that Rithum Switch (and your smartphone) can turn them on and off when needed without turning the power on first. This means that the original light switch is redundant. Additionally, we need to power a smart switch, so this is where the small wiring change needs to be done. Effectively, we need to permanently energise the lighting circuit(s) and then send both live and neutral to each smart switch. This is quite straightforward and is normally done by removing the first light in the circuit and switching a few wires around but if you don't know what you're doing, please speak with an electrician.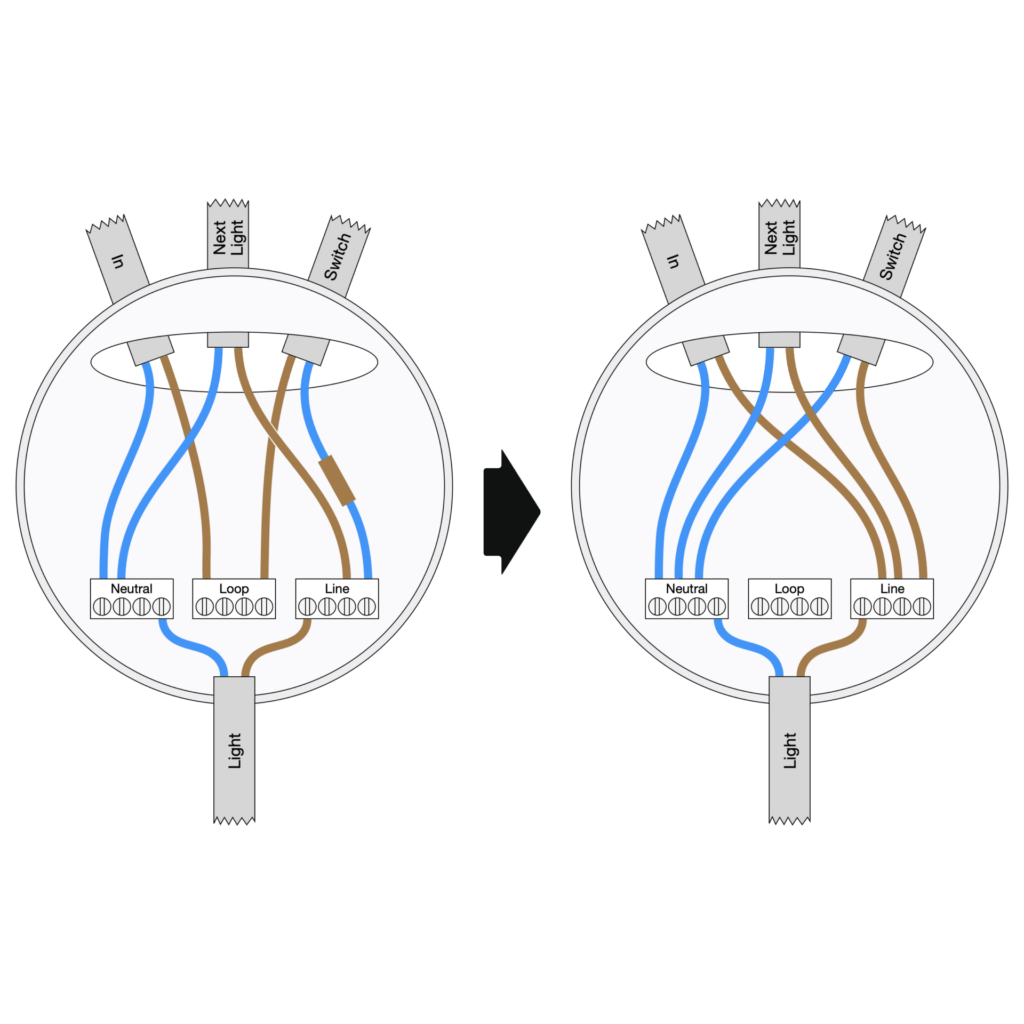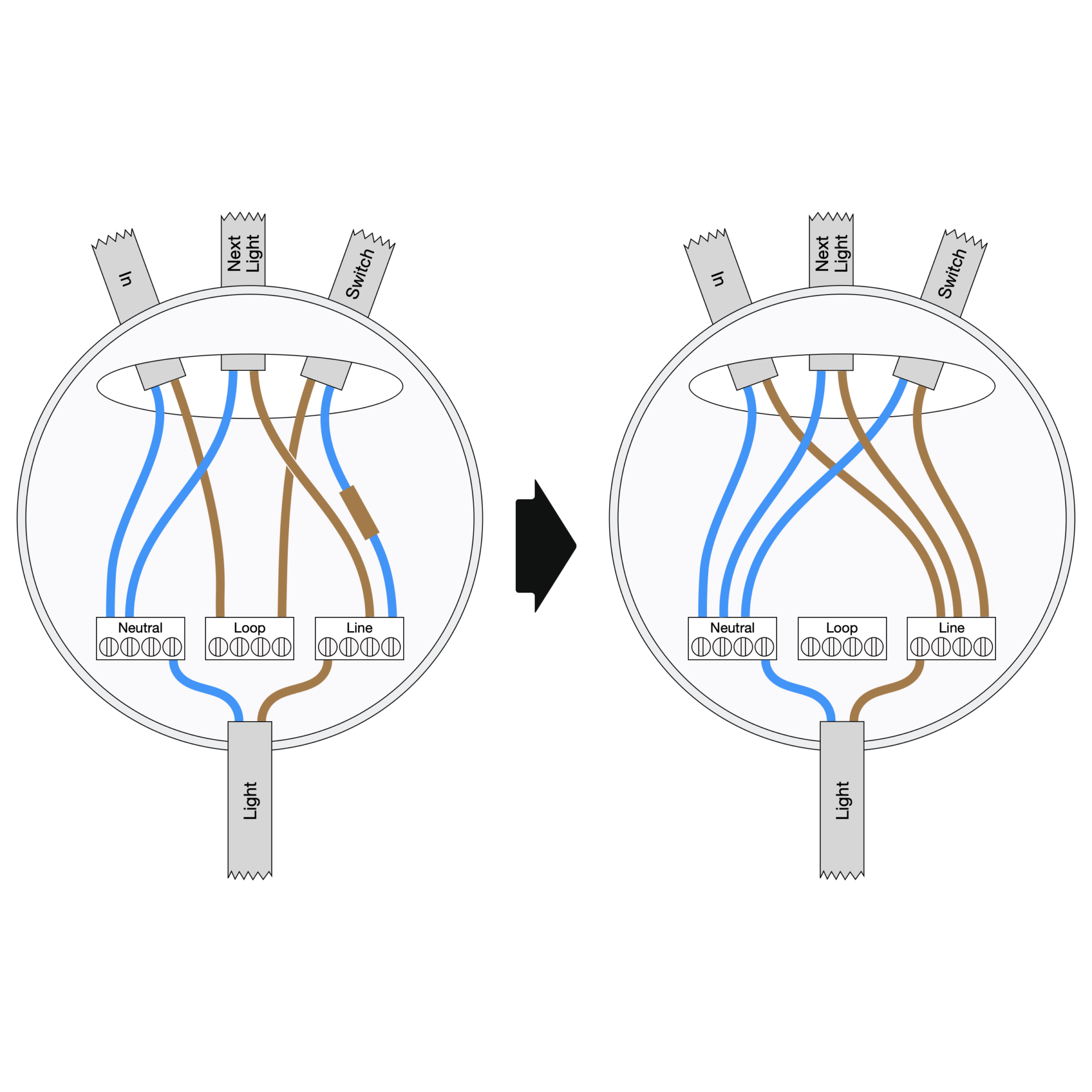 To work with Rithum, Philips Hue bulbs require a bridge. Each bridge can support up to around 50 bulbs, so one is usually enough, however you can add more than one if you need to. Each Hue Bridge needs to be connected via ethernet cable to your router or network. It's easiest to follow Hue's guidelines for this, including pairing bulbs with bridges, assigning them to rooms, naming them and creating any additional scenes. With Philips Hue integration, the scenes defined within Hue are what will show on the main screen of Rithum Switch.
Each Rithum smart home touch panel can control multiple zones of Sonos and the currently controlled zone can be selected right from the audio interface. The smart switch and Sonos simply need to be on the same network and it doesn't matter if you are using the smaller standalone Sonos players or the rack mounted Sonos Amps, it is all the same to Rithum.
From this practical example of smart home devices, you can see how easy it is to deploy Rithum Switch with Philips Hue and Sonos for ultimate convenience.
To read about installing your Rithum Switch, read this other dedicated blog post: Smart Switch Installation.