It may be something you've never considered before, but did you know that a smart light switch can help boost your productivity? Whether you need to focus on work or want to immerse yourself fully in the book you're reading, smart lighting is convenient and can even be accompanied by your favourite tunes.
A smart home will save you time because it automates simple, mundane tasks – and you can achieve this automation in several different ways, including with a smart light system like Violet's SmartSwitch.
Dim the Lights at Will
A great benefit of using a smart light switch is how easy it is to dim all the lights in a room. You control the lights with a simple touch, tap or toggle, ensuring the perfect atmosphere in your home. Maybe you've been working at your computer all day, and your eyes are feeling tired – dimming the lights can help with that and give you the extra energy you need to finish your tasks.
Change the Colour Temperature
Being able to add more warmth to your lights is such an important benefit of your smart switch. Some people work better with yellower light, while others are more productive with white light, which is known to promote alertness.
So, you can adjust your SmartSwitch to match your preferred lighting temperature and keep you more awake and energised when doing important tasks or projects.
Sleep is also important for productivity, so you'll be happy to know this feature helps you to regulate your circadian rhythm as well, allowing you to change the colour temperature throughout the day and into the evening to ensure you're getting a good night's sleep.
Use LEDs to Help Performance
LED lighting has many benefits, such as helping to reduce eye strain and being the closest to natural lighting you can have in your home. It can improve your efficiency and productivity overall and be easily controlled when you own a smart light switch.
With the Philips Hue system, you can create different areas in your home with different types of LED lighting (colour and intensity, for a start), which can double as working areas, too – perfect for when you have a lot of work to do.
This means you can have a brighter area if you really need the energy and a darker area if you'd like to rest for a little bit and recharge your batteries. Personalise your home and working space with Violet's SmartSwitch!
Listen to Music to Focus
Some people prefer silence when working, but many others can only be productive with background noise – such as music. With SmartSwitch, you're able to put on your favourite songs simply by tapping away at the screen.
Music can help you get in the zone, and many claim that music can actually make you smarter. A 2015 study on music by different classical composers concluded that Mozart's 'K. 448' composition increased alpha band brain waves in the brain, which are associated with memory and problem-solving.
However, another explanation is that music can make you feel good. A good song can help you stay productive even when you have to slog through a tedious task by altering your mood.
Violet's smart light system is a touchscreen light switch that also integrates with Sonos systems, so you can listen to music at any time of day and night with the touch of a finger.
Leave the Phone Behind
If you're busy working on an assignment, reading documents, building a model or even decorating a cake or cooking a meal, then you know how disruptive it can be having to check your phone. It interrupts your flow and can throw off your concentration completely, but with Violet's SmartSwitch, you don't have that problem.
You don't have to wait for your app to load before you can do anything, and you don't have to go on your phone if you're doing your best to stay clear of it until you finish your workday.
Create a Zen-Like Mood
You can also use lights to create a relaxing environment. If you're feeling stressed or anxious about work or struggling to finish a project, for example, working in a calming atmosphere can do the trick and improve your productivity.
To create a zen space, you may want to look at the in-built smart features of your SmartSwitch like 'Read' or 'Dimmed', which will immediately set the correct light levels for what you need.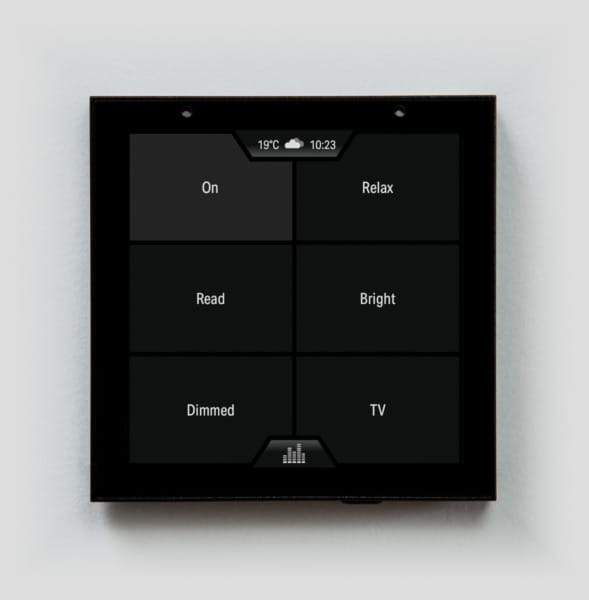 Enjoy More Convenience
As mentioned, automating your home and the simple act of turning a light on and off can make your life simpler and more convenient. You don't have to fiddle with overcomplicated touchscreen switches to turn the lights on, change their brightness or put on music at will, and the sleek look of the SmartSwitch fits into any modern and contemporary home.
If you're interested in our smart light switch, be it because you want to be more productive or simply because you love the idea of a more automated home, buy your very own SmartSwitch today. You can sign up for our newsletter to stay on top of our latest news as well, including the new integrations that we're working towards.